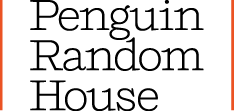 Job Information
Penguin Random House LLC

Credit and Collections Correspondent

in

Westminster

,

Maryland
The Bertelsmann Accounting Services is seeking
an experienced Credit Correspondent to join their team.
Under full to moderate supervision and following standard guidelines, provides customer assistance in handling requests for credit and for the collection of delinquent accounts.
Reviews/researches assigned accounts to determine credit worthiness. Evaluates if shipments should be suspended, contacts customers regarding their accounts and diligently resolves discrepancies.
Minimizes risk by utilizing all available information.
This position provides an opportunity to work with various clients while handling responsibilities such as:
• Reviews credit held orders multiple times daily for disposition.
• Reviews and responds to voice mail, paper mail, email and faxes promptly.
• Responsible for claim research and resulting debit/credit adjustments or denials.
• Researches/responds to all internal and external customer inquiries.
• Initiates communication with customers within assigned territories.
• Maintains pertinent information regarding account status and history.
• Reviews accounts to determine credit exposure, based on guidelines set by management
• Responsible for maintenance to accounts and write-off documentation.
• Makes logical and sound decisions.
• Obtains customer financials to assess risk.
• Maintains confidentiality of sensitive information.
• Negotiates reconciliations and payment plans within set guidelines.
• Decides/recommends method to enhance collection efforts, including payment plans, suspending shipments, placements, etc.
• Reports to manager for guidance and direction as required.
• Keeps management apprised of potential problems/concerns.
• Refers recommendation for situations beyond authority to manager for review and approval.
• Proactively explores new technology.
• Participates in training to enhance job skills.
• Flexibility in performing other related duties.
The ideal candidate has:
• Skills to communicate professionally and effectively, both verbal and written.
• Ability to display good judgment and makes appropriate recommendations.
• Strong organizational, prioritization and analytical skills; ability to handle multiple tasks.
• Working knowledge of PC programs.
• Familiarity with company policy and credit and bankruptcy laws.
Experience and Education:
• High school diploma or equivalent.
• 1-2 years' collection or related experience preferred.
• Fluent in either French or Spanish is preferred.
Bertelsmann is building a global network of Accounting Shared Service Centers (ASSC) to bundle and standardize the Group's accounting processes. This includes Accounting Shared Service Centers at existing Bertelsmann locations in core European countries, North America and China. Become part of the Shared Service Center organization at our Westminster (MD) location. We look forward to your application for this exciting and varied job at one of the world's largest media corporations. Join us in shaping the world of media, services and education. We offer business challenges and exciting projects in attractive work environments, as well as individual career and development opportunities. Bertelsmann operates in some 50 countries around the world. It includes the broadcaster RTL Group, the trade book publisher Penguin Random House, the magazine publisher Gruner + Jahr, the music company BMG, the service provider Arvato, the Bertelsmann Printing Group, the Bertelsmann Education Group, and Bertelsmann Investments, an international network of funds. Bertelsmann Accounting Services values the array of talents and perspectives that a diverse workforce brings. All qualified applicants will receive consideration for employment without regard to race, national origin, religion, age, color, sex, sexual orientation, gender identity, disability, or protected veteran status.
Company: Bertelsmann Accounting Services, Inc.
Country: United States of America
State/Region: Maryland
City: Westminster
Postal Code: 21157
Job ID: 39317