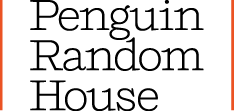 Job Information
Penguin Random House LLC

UX Designer, Corporate Design

in

New York

,

New York
UX Designer, Corporate Design
The Corporate Design team of Penguin Random House is looking for a self-motivated and highly organized user-experience (UX) designer to join our highly collaborative team.
You will be responsible for translating workflow analysis and research into sitemaps, wireframes and prototypes for internal applications, tools, and B2B websites.
You will also be responsible for conceiving, conducting, and assisting in user research, interviews and surveys. You will work closely with interdisciplinary teams to gather and understand business strategies and user needs, and to translate these into design solutions.
Key Responsibilities:
• Identify design problems and devise elegant solutions, translating analysis into concepts, and concepts into intuitive user experiences.
• Research and analyze content, workflow, and usage patterns through audits, interviews, and testing, and translate it all into information architecture models, user flows, site maps, and prototypes.
• Design wireframes based on user stories, user journeys, and deliver mockups optimized for mobile and desktop use.
• Conduct user research and usability testing and provide recommendations both in written and visual form.
• Collaborate with other team members and stakeholders.
• Take a user-centered design approach and rapidly test and iterate your designs.
• Present research and designs to working teams and stakeholders. Clearly explain and document design work and advocate for user needs.
• Create technical documentation that articulates functionality to developers.
• Support continuous improvement of UX strategies, tools, documentation and processes.
• Take smart risks and champion new ideas.
Please apply if you meet the following requirements:
• 5+ years of UX design experience. Preference will be given to candidates with experience, in agency or similar, in designing solutions for complex and content-rich digital applications.
• Experience with working directly with clients, and auditing and analyzing requirements.
• Strong organization and time-management skills.
• Strong collaboration and communication skills (written and verbal).
• Ability to work independently, as well as collaboratively.
• Ability to quickly, clearly, and effectively communicate design ideas and solutions to teams.
• Ability to manage multiple projects simultaneously.
• Expertise in UX and related software such as Sketch, Figma, InVision, JIRA, Adobe Creative Suite, etc.
• Basic HTML5, CSS3, JavaScript skills, and familiarity with WordPress, a plus.
• Extensive experience in using UX best practices to design solutions.
• A solid grasp on user testing methodologies, and usability standards.
• Familiarity with Agile Design process, software, and methodologies
• Open to feedback and constructive criticism
• Strong interest in all things UX and other areas of design and innovation, knowledge in the industry's latest trends and technologies
Penguin Random House values the array of talents and perspectives that a diverse workforce brings. All qualified applicants will receive consideration for employment without regard to race, national origin, religion, age, color, sex, sexual orientation, gender identity, disability, or protected veteran status.
Company: Penguin Random House LLC
Country: United States of America
State/Region: New York
City: New York, NY
Postal Code: 10019
Job ID: 40212