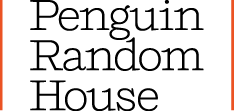 Job Information
Penguin Random House LLC
Digital Publishing Assistant

in

New York

,

New York
The Random House Digital and Strategy team is looking for a Digital Publishing Assistant. This is a great opportunity to join an agile and dynamic team focused on the shifting retail landscape, in the largest English language publisher.
Help us optimize our extensive list of publications for online retail, as well as assist our Del Rey publishing team in bringing the best science fiction and fantasy books to market. This is the perfect opportunity to have a front row seat in seeing how the world of publishing is changing, and being able to work closely with members of various areas of publishing including editorial, sales, and marketing. Candidates must have great attention to detail, excellent communication skills as well as a thirst to learn about the evolving world of publishing. Responsibilities:
• Traditional admin tasks for publisher and associate publisher of Del Rey (scheduling meetings, expense reports, booking travel, mailings)
• Pulling together simple reports using Penguin Random House tools
• Handle various duties for Del Rey books including keeping track of reversion dates, helping coordinate various Comic-Con duties, sending out minutes for cover meetings
• Help create presentations for prospective acquisitions as well as marketing and publicity meetings with authors.
• Assist with various publication duties around Del Rey classic novels and key mass market publications (scheduling, pulling together sales reports, transmitting manuscripts, etc.)
• Oversee the process of getting our final jacket copy into a database, including inputting changes and other small fixes into our online retailer feed.
Requirements:
• Previous experience in an office environment strongly preferred
• An ability to work autonomously as well as part of a team
• A proven track-record of successfully navigating fast paced, detail oriented environments
• Strong written and verbal communication skills
• Technical proficiency in Microsoft Office (particularly Word, Excel, PowerPoint) and a high level of comfort adopting new systems as needed
• Excellent organizational skills